On sunrise, a brilliant, fiery red glowed from my vantage point – off the Dunstable Road in Luton providing impetus for my journey to Millbrook's proving ground. I like to get there early, to savour the surroundings and also to talk. Waiting by my car for the minibus, who should carefully reverse but 'Honest John' resplendent in trademark checked trilby. I did chuckle when the registrar checked his name against the attendee list to announce "Honest John " to which he calmly replied, "it's only John."
I've met many interesting people during my motoring writing 'career' so attending Millbrook's annual SMMT test day is imperative. Unfortunately, the ominous cloud of Brexit has affected the automotive industry, with two factory closures announced, redundancies at Jaguar Land Rover and it was also their first no show since my first invitation in 2006. Understandably, car companies can not commit to investment when the impending outcome of EU withdrawal has not been decided.
The challenges of car electrification is another facet with the purchasing of battery-charged cars slower than anticipated in the UK at less than 1% of all sales. Infrastructures issues aside, the UK government has committed to a carbon- free footprint in 2050 with combustion engines to be phased out in 2040. A challenge to put it lightly.
Nevertheless, in the here and now I wanted to compare the new Mercedes Benz G350d AMG line to the previous model on the 'Black route' which is Millbrook's most challenging off-road challenge. Ian Brown, my instructor as last year didn't sing but gave me an insight into the differences between this model and the last one of which in terms of componentry, there is very little shared with the previous model. Whereas the last model was mechanical, the new one is computerised that was noticeable on a steep decline as there was no perceived braking.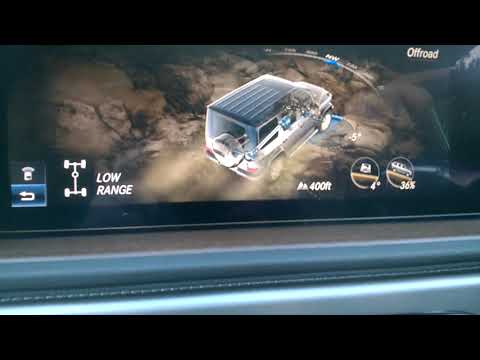 The Suzuki Vitara surprised with sprightly performance and satisfying steering feedback that has been a charactristic of their cars for at least ten years. Combined mpg consumption showed just under 40 mpg which is commendable considering that it was a test day. I've noticed that some manufacturers don't alter the handbrake plastic surround for right-hand drive which may be to do with economies of scale or that majority left-hand drive dictates configuration.
MG's 3 had developed since I last drove an early example in 2015 as it seemed like the dampers had been adjusted to suit UK roads whereas early examples seemed to feel to taut. Some work is needed to refine plastic mouldings though as the electric window surround suggests.
Peugeot had a restored 205 GTi shoehorned with the MIT engine distinctive of a bulbous bonnet; I remembered that I had once owned a standard 205  1.4 with a head gasket problem. The engine was subsequently replaced with one from the XS model and it could shift with wheelspin in second gear. It sold to an elderly gentlemen.
Some respite needed to look back at yesteryear through a range of historic vehicles to highlight the fourtieth year of the formation of the Society of Motor Manufacturers and Traders. It reminds me that I have to start up my 1992 Audi 80. Last of the production line was a 1983 Ford Cortina Limited Edition Crusader that preceded the 'jelly-moulded' Sierra. We had two of those Cortinas : PBA279W and UNA515X. They looked strong and sturdy compared to my Dad's Austin Maxi that ducked down towards the front because of the hydragas shock absorbers.
I couldn't resist driving a pristine Audi A2 that is safely secured in Audi's heritage fleet as I've been trying to source a low mileage example at a reasonable price for years. Aluminium-skinned and over engineered by today's standard, it is a testament to build quality that has now been sacrificed to speed up production and profit margins. Which other car boasted or boasts a grille that opens to allow simple and clean access to check fluid levels ?
Second of my choice of Millbrook circuits is'city' that partially replicates an urban environment. Bizarrely, the occasional Newby diligently pauses at the 'stop' sign to give way to emptiness. I took the Renault Zoe and Citroen Mehari there. Firstly, the Zoe was serene with that relaxing whirring of the electric motor although costs are still prohibitive even with the government discount. Twenty one years away from the banning of the combustion engine and thirty one from a carbon-free UK future ! Drastic changes are needed – fast. The Mehari was resurrected from the owner's brother's farm in Cornwall and originally, it had been registered in The Netherlands. It took a few turns of the key to start with encouragement from the patient owner.  A member of Vauxhall's PR staff came along for the ride yet I was not willing to explore the lean of the Mehari's suspension like I had seen the owner alarmingly do. Instead, ominous squeaking increased from its wheelhubs and it was only on returning that I realised that the pull rod handbrake had been left on – by me.  With further enthusion from my passenger, we sank into the thick cloth seats of the Citroen XM which the owner had surprisingly allowed to be used on the hill circuit. The initial sensation of hydropnematic suspension was apparent, not so much when driven though. That car had sat unsold for a number of months before being sold to a farmer – at a heavily discounted price, I suspect.
Alfa Stelvio and Maserati Levante are the raft of new luxury SUVs but I did feel underwhelmed by styling and looks yet overwhelmed by their high prices.
Millbrook Proving ground appears to be flourishing with new buildings sprouting up
---
Published:

11.06.19 / 2pm
Category:
Tags:
Recent Articles:
Archives: